Engineering Something Great
By Luis Duque | Issue #9
Happy Engineers Week!
This is one of the best weeks of the year without a doubt. This week we celebrate how amazing engineers are and the great things we are capable of with our work. Just look at the landing of Perseverance last week on Mars. To me it is mind boggling that we are able to design something that can travel millions of miles in the middle of the space and then land on its own.
I truly hope you have been having a great Engineers Week so far and feel free to send me any cool events you participated in or will in the next couple of days, I always enjoy finding new opportunities to support all of you. I will be chatting with Danielle Schroeder (whose also was kind enough to share her knowledge on the blog last week) tomorrow on Instagram Live at . We will be talking about …. She was just recognized by ASCE as one of ten new faces in civil engineering. Needless to say, it will be a great time to come join us for a 30 min chat so make sure you are following her and me on instagram so you don't miss it!
I want to leave you with 10 facts about Engineers from the National Society of Professional Engineers:
The snowboard was invented by an engineer? With some engineering twists and turns along the way, the snowboard has become a marvel of geometry, chemistry, and biomechanics. Since the snowboard allows deft turns, ski manufacturers have quickly adopted some of the snowboard innovations, enabling skiers to turn with less effort.
Engineers design running shoes for protection, performance, and comfort? Engineers understand how much force travels from the ground through the shoe to the foot. Through the work of engineering, weight is distributed throughout the whole foot — heel to toe.
A civil engineer created the slippery part of the water slide? A civil engineer designed a pumping system to circulate just the right amount of water to the flume. Without the right flow of water, there is no ride. Additionally, civil engineers have designed the slide to withstand the weight of people, the water, and even the force of the wind blowing on it.
The launch and return of spacecraft, from the Apollo to the Shuttle, is a monumental engineering triumph? The space program has greatly expanded the world's knowledge base. The technological advancement by engineers in energy, communications, materials, structures, and computers, have made space travel possible.
The Ferris Wheel is considered one of the greatest engineering wonders in the world? The first Ferris Wheel was created by Pittsburgh, Pennsylvania engineer, George W. Ferris, in 1893. The wheel is supported by two 140-foot steel towers and connected by a 45-foot axle — the largest single piece of forged steel ever made at that time.
Engineers make interactive television possible? Engineers are involved in all aspects of interactive TV technology, from designing new cables, to creating new film emulsions, to engineering better sound quality. This technology allows viewers to select any program, film, or game from more than 500 channels.
Engineers play an instrumental role in the theme park industry? Theme park engineers are involved in designing, building, lighting, and even controlling the crowd flow in theme parks around the world.
Companies and universities are using engineers to form the Virtual Reality and Simulation Initiative? This technology applies computer simulation and visualization to 3-D modeling projects, such as virtual offices.
Bioengineers are creating a new and exciting medical technology? This technology will utilize virtual reality to help surgeons reconstruct facial birth defects.
Computer engineers, in conjunction with animators, have created special effects in movies such as "Jurassic Park," "Forrest Gump," and "Interview with the Vampire"? Through "morphing" technology, images are digitally mastered to appear realistic.
Do you have any other fun facts? Send them my way!
Let's continue Engineering our Future
Luis
Quote of the Week
That said, sometimes we can overglorify perseverance, sticking with something simply for the sake of sticking with it, even if we no longer find value or pleasure in it.

From Brad Stulberg, 7 Mental Habits That Highly Successful People Can Overdo resurfaced using Readwise
This Week's Favorites
Events: This week, DiscoverE has a lot of great events planned for Engineers Week. They always have amazing resources for students about a wide variety of topics related to engineering.
Future World Vision: ASCE has been working on this project for a little while now and they have a lot of fascinating information about what engineers think the future will look like. There are also opportunities to get involved if you are interested.
Recent Content Shared
Check out the Newest Podcast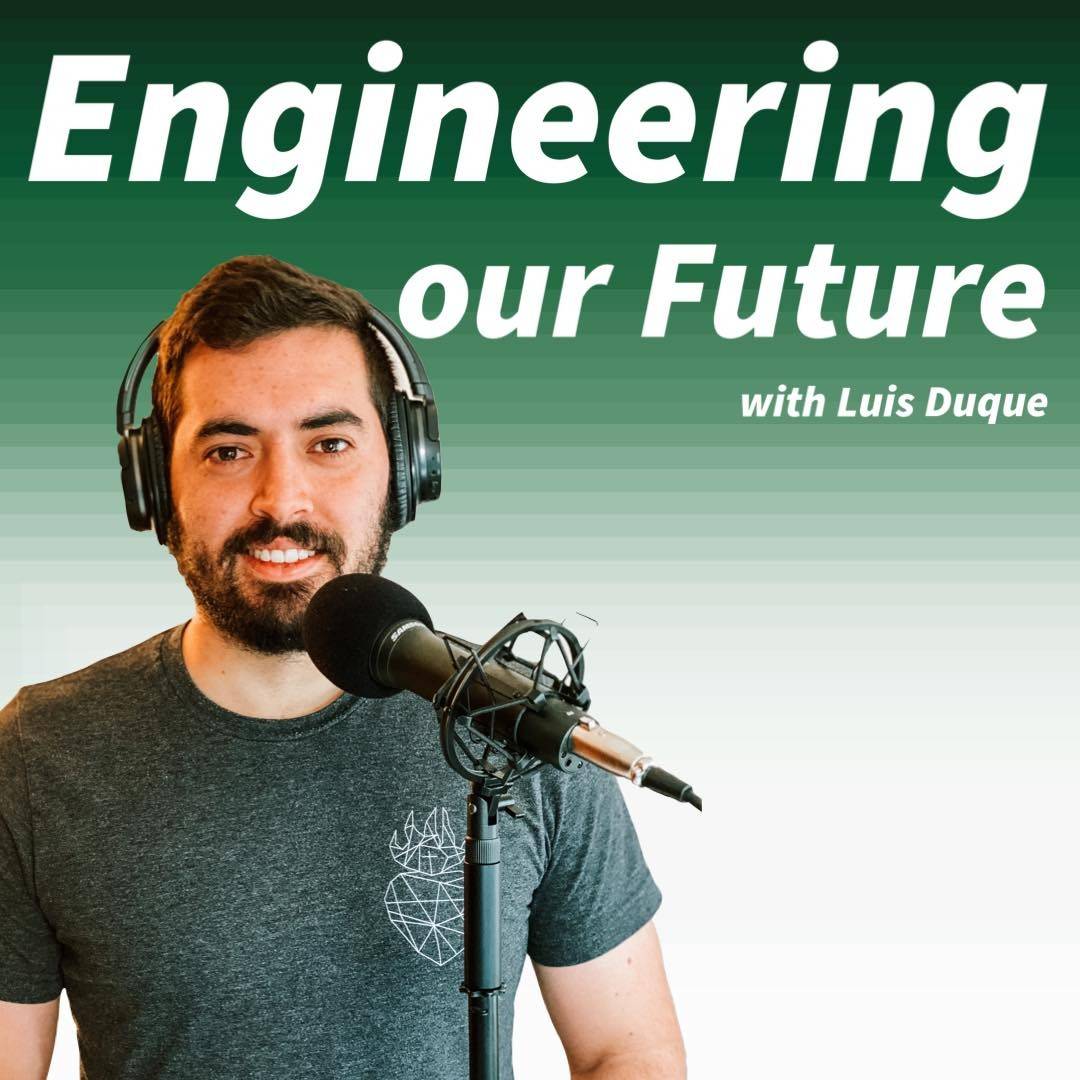 How Bridges to Prosperity is Connecting Underserved Communities with Pedestrian Bridges
Do you know how many people in the world are physically isolated from their basic needs? In this episode, I sit with Avery Bang and Devin Connell from Bridges to Prosperity to learn how they are connecting millions of people by building pedestrian bridges in some of the most remote areas of Africa and South America. Avery and Devin are doing some amazing work with these communities with Bridges to Prosperity, and they shared interesting stories on how they are building all of these bridges. Some fascinating facts from our conversation include the use of manual labor to build the bridges (as opposed to using big equipment like we normally use in the US), the procurement of material and how they recycle steel cables for their bridges, and the impact a single bridge has on these communities.This episode could change your life so don't hesitate to give it a listen!
Listen on:
Apple // Google // YouTube // Spotify // Castbox // Pocketcast // Overcast // Breaker // Other
I'm Luis, a Bridge Engineer, Podcaster, and STEM advocate. In this Newsletter, I share things I am working on, learning about, or exploring. Make sure you reach out with your thoughts – I want this to be a more direct and personal avenue of communication for the Engineering our Future community.
You just read issue #9 of Engineering our Future.
New to the Newsletter? Subscribe below