Benjamin Franklin's Productivity System
By Luis Duque | Issue #8
Hi friends,
This past week has been busier than usual between studying for the PE, recording and editing a few podcast episodes, and volunteering. It has really made me appreciate the value of quietness and solitude – especially as an introvert.
There have been days where I have worked non-stop from 5 am until 9 pm. I want the Engineering our Future podcast to be the best it can be, so I spend a lot of time working on it. The hard part is that a large percentage of people don't get to see the amount of work that it takes to do a single episode of the podcast.
On average, I would say each episode takes me around 5 or 6 hours between researching guests, planning, recording, editing, publishing, and promoting. That is not an insignificant amount of time when considering I still work a full-time job, volunteer, and have a growing family.
Cal Newport, who wrote Deep Work, published an article about Beethoven and his majestic music. Beethoven produced some of his most inspiring and magnificent melodies after he lost his hearing. This makes me realize that a lot of times the best work is done in silence.
No matter what you are working on, don't get discouraged when people are not "noticing you". The funny part is that no matter what we do, there will always be someone who notices and it changes their lives (I am hopeful this is you). It always brings me joy when I hear nice comments about what I am doing and it keeps me motivated to keep going. I recently started a log of all the nice comments, messages, and more I have been receiving to look at them when I feel like I am not going anywhere. Here is a recent comment that made my day:
Let's continue Engineering our Future
Luis
Quote of the Week
Make it easy to start and the rest will follow.

From Atomic Habits by James Clear resurfaced using Readwise​
This Week's Favorites
​Book: I recently started reading The 4-Hour Work Week by Tim Ferris. So far it is am amazing book about doing the things we love and automating the rest.
​Article: Give Cal Newport's article a read. It was insightful and eye opening. Cal Newport is an amazing writer.
Check the Newest Content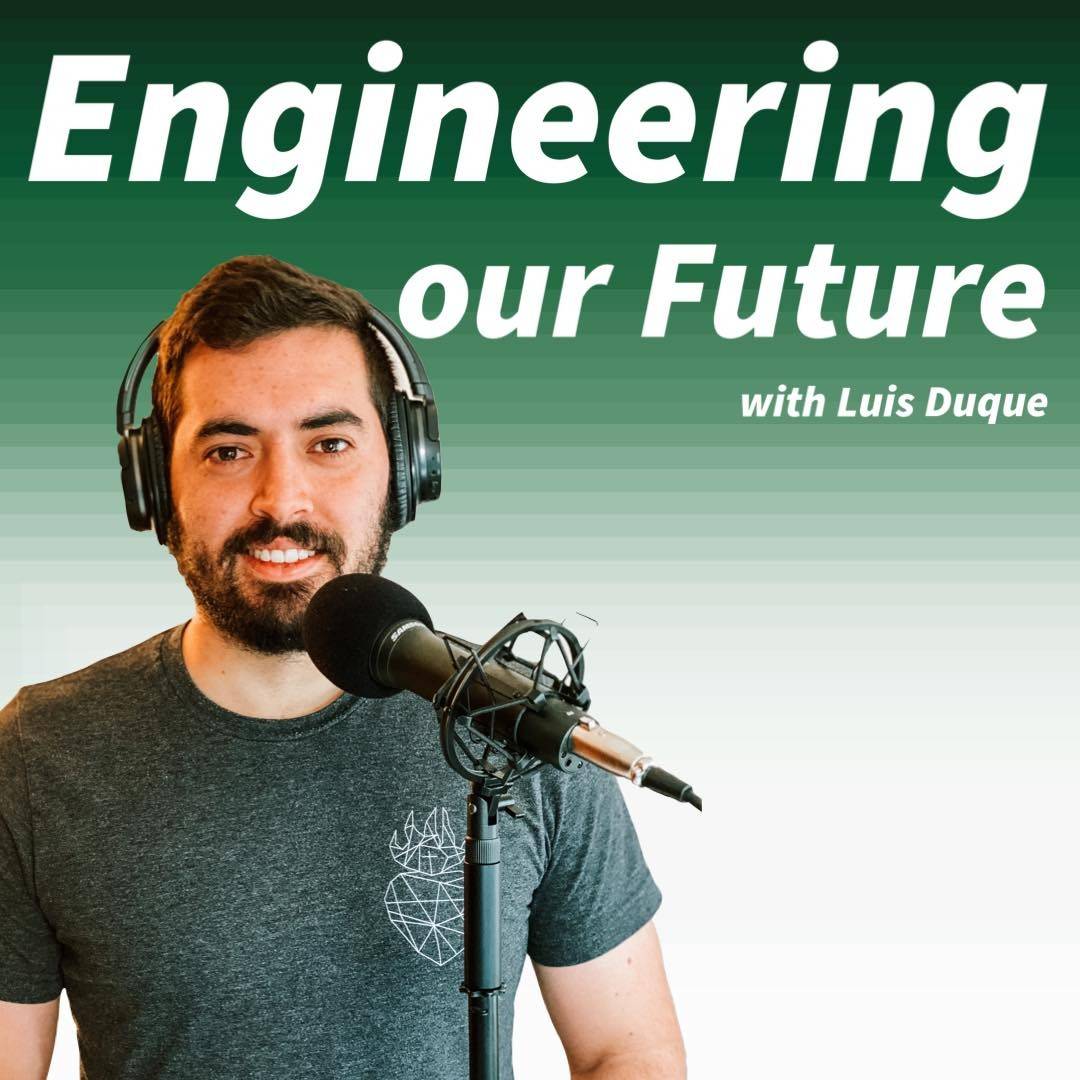 027 // Six Lessons Every Engineering Student Should Learn Before Graduating
It is always a pleasure to be invited to speak at conferences and big events but speaking to smaller groups of students is a lot of times more fulfilling. Last week, I was invited to speak to the Metro State University ASCE student chapter in Denver. I have been a practitioner advisor for them for a little while now as they navigate becoming an active chapter again. In this talk, the students wanted to know what are some skills and practices they need to know once they graduate. I shared with them how I struggled to find my first structural engineering job, lessons from all of the non-structural engineering jobs, and some of the lessons I have learned early on in my career.
Listen on:
Apple // Google // YouTube // Spotify // Castbox // Pocketcast // Overcast // Breaker // Other
Why Getting Involved in Professional Organization Will Make You a Better Student
This week, Dani shared some great insight into the value of volunteering with professional organizations. She is one of the most involved people I know and I have had the pleasure to know her for almost three years now. She has been in the [podcast](http://luisfelipeduque.com/015) and it is no surprised that her episode has been one of the most popular. She actively volunteers with ASCE, SEI, and SWE in a number of leadership positions. It is always fun when we get invited to talk together and collaborate in a number of events. There is no better person to write about this topic so I hope you enjoy this article.
I'm Luis, a Bridge Engineer, Podcaster, and STEM advocate. In this Newsletter, I share things I am working on, learning about, or exploring. Make sure you reach out with your thoughts – I want this to be a more direct and personal avenue of communication for the Engineering our Future community.
You just read issue #8 of Engineering our Future.
New to the Newsletter? Subscribe below